History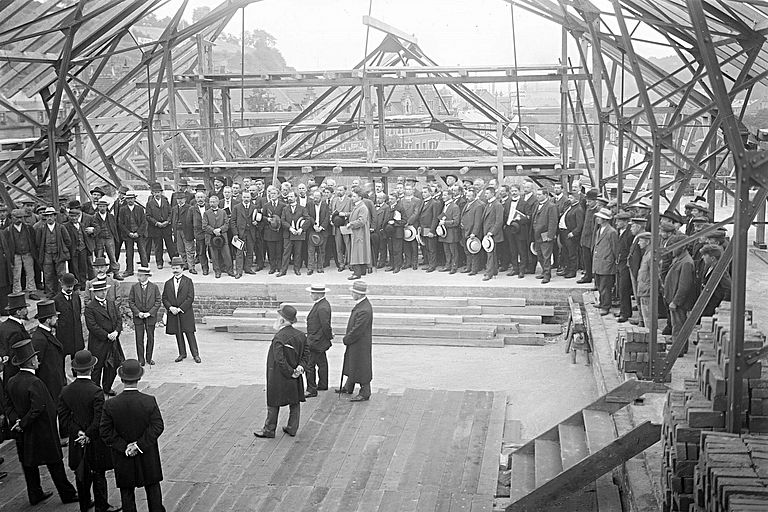 Cultural heritage of Saxon porcelain art
Plans for a porcelain museum were drafted early in the 20th century and approved by the Saxon parliament ahead of the First World War. The Museum was built in the immediate vicinity of the Porcelain Manufactory. It was inaugurated in January 1916 as a "show hall" with a representative selection of models. These were intended as museum exhibits, as a means of inspiring customers, and also as specimen items for Manufactory staff.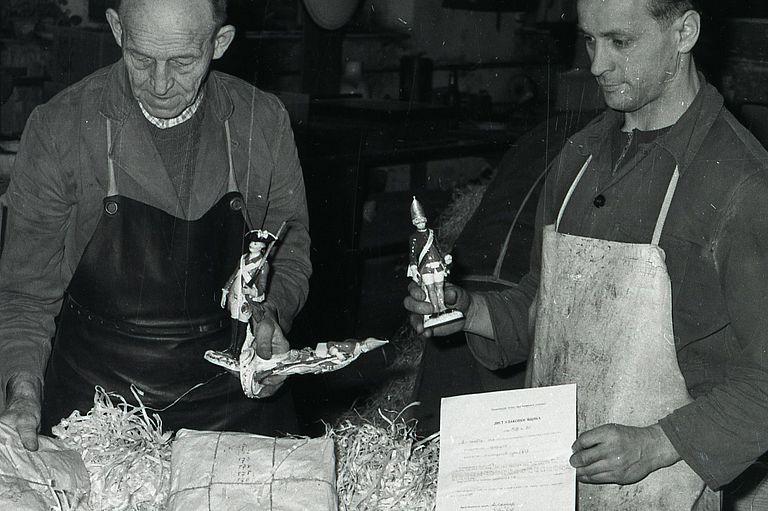 Turmoils of war and subsequent re-opening
The Museum's porcelains were evacuated to Albrechtsburg Castle in 1944, amidst the turmoils of war, and the Museum was closed. The collection ultimately found its way to the former USSR in 1945, and was returned from there in 1959. The Museum reopened in 1960, when the Porcelain Manufactory celebrated its 250th anniversary, and demonstration workshops were added to the exhibition. The Porcelain Museum building still stands in its original form, a modern annexe having been added in 2005.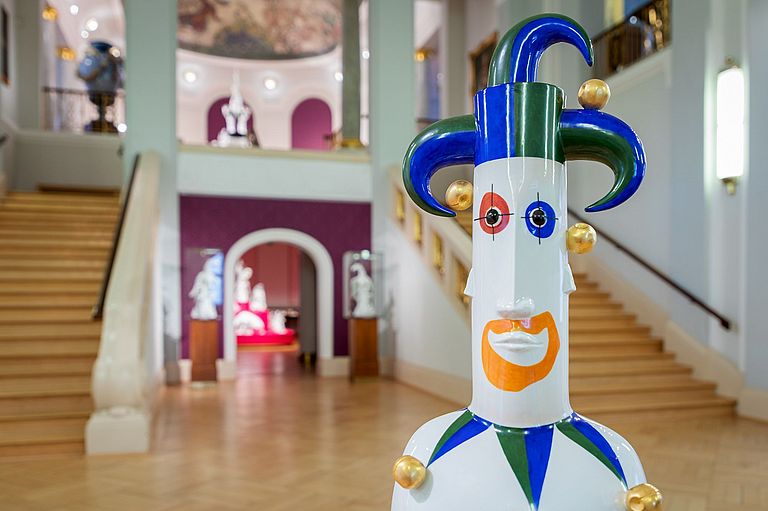 The Museum today
The Meissen Porzellan-Stiftung GmbH company was set up in 2014 with the task of upholding the cultural heritage of porcelain production and art-handicraft in Saxony. It has been in charge of running the Porcelain Museum since 2015. A thorough-going overhaul of the permanent exhibition was followed in 2017 by a process of revamping exhibition theme areas. An interactive spatial presentation on the invention of European porcelain was added in 2019 that draws visitors into the subject-matter on a more emotional level.